This weekend we traveled to Columbus, Mississippi and stayed at Shadowlawn, a bed and breakfast that was wonderful. I had to take pictures with my phone because, yes, I forgot my camera:(. AND, I did not get a front picture of this lovely Greek Revival home, so I took this from their website
here.
Isn't it beautiful?
We stayed in the Fleur de Lis Room. This place is decorated with gorgeous antiques.
Looooovve this chest of drawers. I asked the owner if they had any type of process done on them and she said it was simply aging.
The beautiful tablescape at breakfast.
The parlor.
The men's parlor.
Staircase in foyer.
Foyer
The backporch
Our wonderful hostess/owner
There is so much history in this town and home. As always I wish that my pictures did this beautiful home justice so you are just going to have to check it out for yourself! Would have taken more but we had to hurry off to see our bulldawgs play.
Linking to: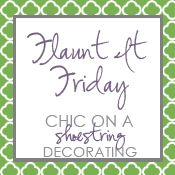 The Tablescaper